ABOUT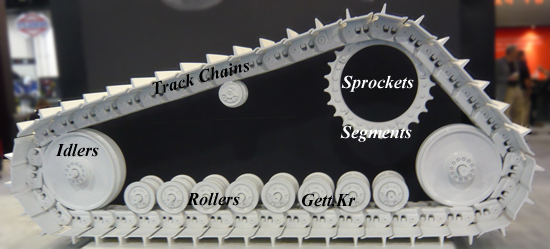 - Idlers : Cast Idlers available with brackets and tension devices. Full range of excavator / dozer applications.
- Rollers : Roller, Shells manufactured using boron steel. Superior Wear resistance in HD applications.
- Track Chains : Pin / Bushings with reduced friction. Standard and Heavy Duty link designs. Patented split Master links.
- Sprockets : From Mini to Mining applications. Sprockets and Rims. Reinforced Geometries.
- Segments : Complete range. Excellent Wear and Resistant to Breakage.